Sterling Silver & 12K Gold Fill - Storyteller, Kokopelli, Heartline & Naja - Bear Pendant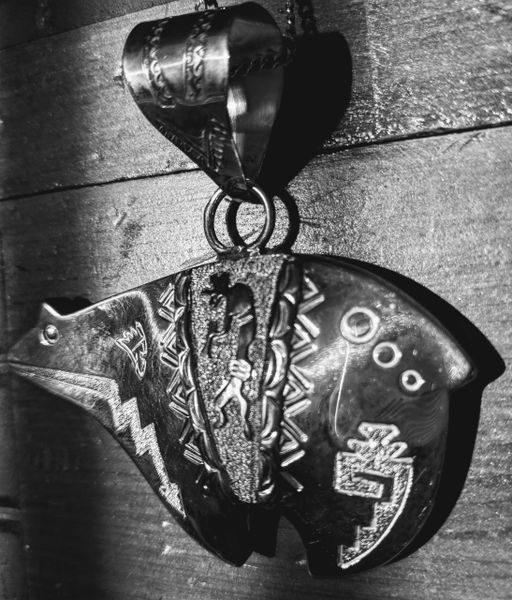 Sterling Silver & 12K Gold Fill - Storyteller, Kokopelli, Heartline & Naja - Bear Pendant
This large Bear has a 12K Gold Fill Kokopelli with an etched heartline, Naja design and measures 2 1/2 inches across and 2 1/2 in length. It is crafted of Sterling Silver with a hollow center and is stamped "sterling" and with the artist name "Alonzo M" on the back.
***Chain sold separately ***
Native American tribes believe that it is the purpose of the bear to protect the forests. The animal spirit of Bear also is a birth totem to people born between August 22nd to September 22nd which is the time of the Harvest Moon. Mudjekeewis or Bear is also the Spirit Keeper of the West direction of the Medicine Wheel and is also considered to be the "Father of all the Winds" by many Native American traditions.

Reviews