Silver Bear Paw - Turquoise Stone -Adjustable Ring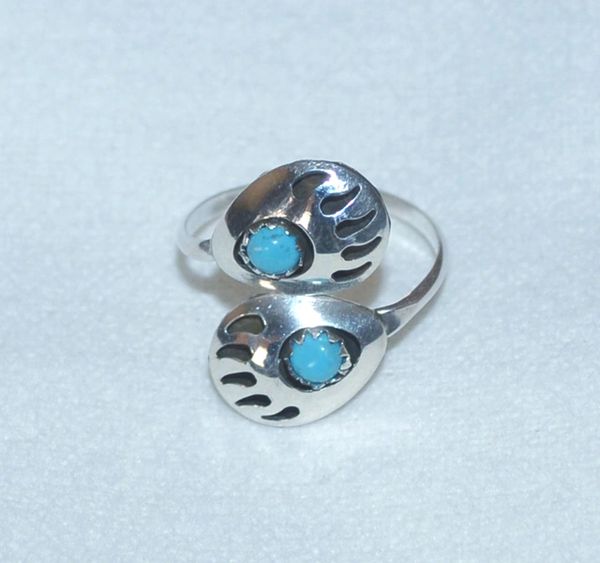 Silver Bear Paw - Turquoise Stone -Adjustable Ring
This bear paw ring with turquoise was made in America. This bear paw ring is an adjustable design ring handcrafted using sterling silver. Each bear paw measures 1/2 inch in length and just under 1/2 inch across with a 2mm turquoise bead in the center of each paw. This adjustable bear paw ring with turquoise fits comfortably from a size 4 1/2 up to size 9 1/2. Turquoise is thought to promote healing and to bring good luck.
The Color
Turquoise
. ... The color turquoise
is associated with
meanings
of refreshing, feminine, calming, sophisticated, energy, wisdom, serenity, wholeness, creativity, emotional balance, good luck,
spiritual grounding
, friendship, love, joy, tranquility, patience, intuition, and loyalty.
Reviews