2 Inch - Dream Catcher - Beige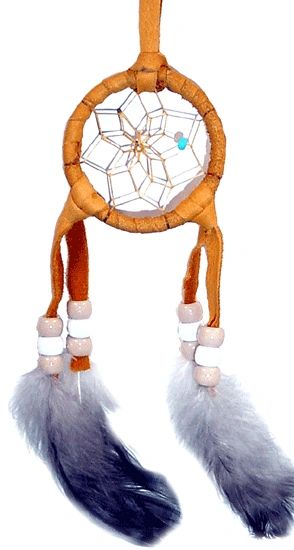 2 Inch - Dream Catcher - Beige
This American Indian Dream Catcher is made with leather, beads and feathers, is Beige in color (also called Doe Skin, Moccacine or New Buck), and is made in the USA by Mae, a Native American of the Navajo Tribe. It hangs approximately 6 to 9 inches in length with the woven web measuring 2 inches in diameter.
Because these Dream Catchers are handcrafted, the one you receive will vary in the color of the feathers (feathers will vary black, gray, beige, tan) and beads (any color).
You can hang this Dream Catcher with pride and help capture Happy Dreams. This item is shipped with a Certificate of Authenticity.
Reviews