Green Turquoise Jewelry Made in America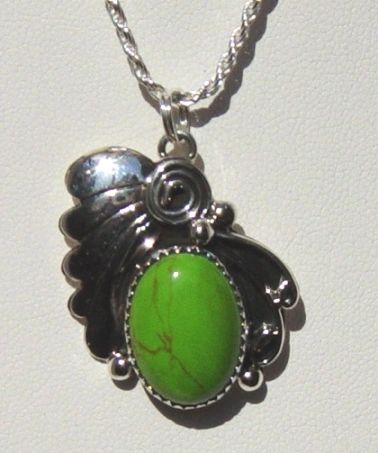 Green Turquoise Jewelry Made in America
This Green Turquoise jewelry was made in America. This turquoise jewelry was handcrafted using a 20mm green turquoise stone set in sterling silver in a sterling silver raised leaf design. This green turquoise jewelry measures 1 1/2 in length with hoop, 1 inch across and has the American Indian artist's initials "A.M." stamped on the back.
This green turquoise jewelry is shown on a sterling silver rope chain *Chain sold separate.
This turquoise jewelry ships in a FREE Gift Box.
Reviews