Silver Flower Braid - Oval Lapis Lazuli - Pendant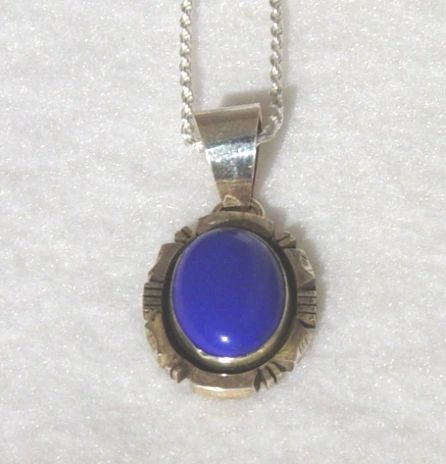 Silver Flower Braid - Oval Lapis Lazuli - Pendant
This Lapis jewelry was made in America by native artist "R. Lee". This lapis jewelry is a pendant set in sterling silver, with a split braid design. The lapis lazuli pendant measures 1 1/2 inches in length including the bale and 3/4 inches in width.
Lapis
Lazuli is one of the most sought-after stones in use since man's history began. Its deep, celestial blue remains the symbol of royalty and honor, gods and power,
spirit
and vision. It is a universal symbol of wisdom and truth. ... Its name comes from the Latin
lapis
, "stone," and the Persian lazhuward, "blue."
Reviews