Onyx - Oval Design Beaded Sterling Silver - Ring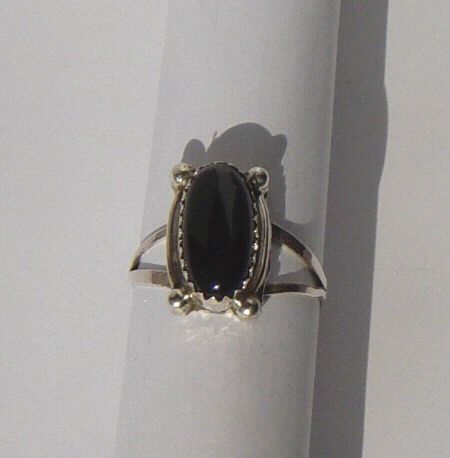 Onyx - Oval Design Beaded Sterling Silver - Ring
This sterling silver ring, with an oval-shaped Onyx Stone, was made in the USA. The Onyx Stone measures 1/2 inch by 3/8 inch, set in sterling silver with a bead design.
A powerful warrior
stone
, the
Onyx
crystal
meaning
helps stomp out negative thought patterns stemming from the most debilitating and toxic emotion of them all – fear. Include
Onyx
in your gem collection and always know that whatever happens, this powerful root chakra
stone
always has your back.
Reviews