Opal Braid Earrings - Blue Stones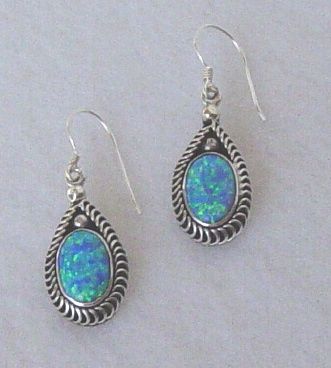 Opal Braid Earrings - Blue Stones
These Opal Braid Earrings are handcrafted in a tear shape braid design. These blue opal braid earrings were made in America.
Opal has been known as "The Gem of Love", and is thought to aid in psychic vision. The Opal is also believed to strengthen the memory. With beautifully varied colors, the Opal draws the eye to its brilliant shimmer.
These beautiful blue opals are set in a sterling silver teardrop braid design. Each Opal Earring measures 3/4 inch in length and 1/2 inch across, they hang 1 1/2 in length from the sterling silver french hoops. This item is shipped in a FREE gift box.
Reviews